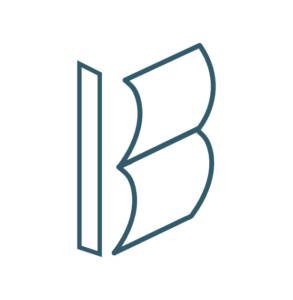 Church of God International Bible College
At the Southern tip of Africa, you will find the Church of God International Bible College in Cape Town, South Africa.
International Online Education Institution
CTM Certification - evaluations through assignments – no exams – start any time
Denominational Certification status as a Level II post-secondary educational institution Church of God Division of Education (Cleveland, Tennessee, US)
Koinonia Discipleship Training Academy
Koinonia Discipleship Training Academy (KDTA) is a twelve-month discipleship internship, in partnership with Raymond Lombard Ministries, designed to help adults learn and experience what it means to embody the love of Jesus and become Christ-honouring leaders. At KDTA we commit ourselves to trust God's story, love audaciously, practice radial hospitality, include others, make disciples, and being used by Jesus Christ to serve the community.
WHY CHOOSE COGIBC?
COGIBC is founded on our protestant, evangelical and pentecostal heritage.
COGIBC offers Christian education with an academic path at an accredited institution.
COGIBC is a religious faith-based institution where we focus on equipping and training of Pastors, Lay Pastors, Missionaries, and people with the calling of God on their lives. Our main purpose and aim is to develop and mentor students so that they may understand ministry and church management in a redefined way.
As a student you will find that all modules have been developed for a Christian Education that will equip you for future ministry, and will help you to develop and become a successful Church Leader that will be to the benefit of our Lord's Kingdom.
The course is developed as an Outcome-based education program and model that focuses on developing the students' knowledge, insight, and ability to execute the Lord's calling. Outcome-based Education ensures the setting of clear standards for observable and measurable outcomes. Therefore, students are required to complete a Portfolio of Evidence (POE). A Portfolio of Evidence is a collection of documents that the student compiles to show that they are competent according to a set of assessment criteria, and the required evidence. Due to the Outcome-based Education model no examination is required for CTM.
COGIBC lecturers are experts in their field of study and their knowledge of the modules will enrich you as a student.
The Faculty Board invites you to register as a student to enable you to start preparing for ministry.
The harvest is ready.
Click here to download the Question & Answer session with Ps Lombard (PDF)
BRIDGING COURSE
In line with the Church of God International Bible College policies, the Bridging Course was designed to help students to qualify for admission to the Certificate in Theology for Ministry (CTM) course at COGIBC.
The Bridging Course has only one subject with 4 modules:
• Transformation Acts 20/20
Admission requirement
The student must be able to read and write in English.
The Bridging Course focuses on the Acts 20/20 Church planting. Students will not be able to use the Bridging Course of the College to study at other institutions.
CERTIFICATE IN THEOLOGY FOR MINISTRY (CTM)
Type of programme
The Certificate in Theology for Ministry (CTM) is a course in theology and church management.
Admission requirement
Once the student has successfully completed the Bridging Course, they will automatically qualify to enrol for the Certificate in Theology for Ministry at the Church of God International Bible College.
Description
This programme provides the student with the knowledge to demonstrate an understanding of the principle of ministry and management to the assembly.
In addition, the programme supports the development of various skills including operational, communication and finances.
Certification
Upon successful completion of this programme, the student will receive a Certificate of Theology for Ministry (CTM).